Interface Plates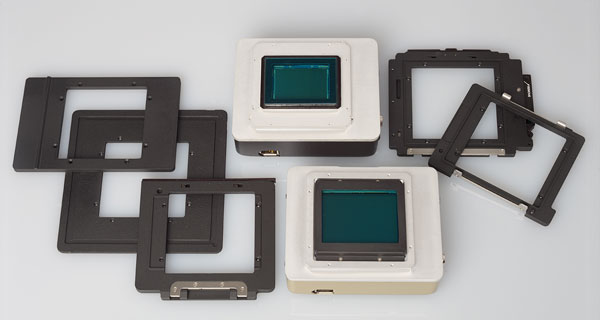 MegaVision's implementation of interface plate design allows the user to change our back to utilize the camera host being implemented. No special tool is required to interface to Hasselblad, Mamiya, Bronica, Contax, Fuji or a technical camera.
MegaVision values intelligent design. When considering the mating of the back to the host camera body, the decision was made to design camera backs as a photographic tool. Photographers potentially have more than one camera and MegaVision products allow for camera flexibility.
There are many reasons for various camera hosts. How about a leaf lens for the ability to shoot flash at fast sync speeds? Or a lighter and more portable body for field use? How about a preference for specific wide angle lenses? How about the use of a compendium bellows for close up work and lens movements? MegaVision understands the need for multiple camera hosts and has designed the back to accept a variety of interface plates.
The interface plate design also allows customization of a camera's lens-to-image plane distance. Metal shims of various thicknesses are provided to position the camera back's image plane. The sensor's surface should be the same distance from the lens as the focusing screen. Our thinnest shim is .001-- a single thousandth of an inch. With the smallest pixels in use today on the industry's leading silicon sensors, you'll need a thousandth of an inch accuracy to correctly focus an open aperture lens.
Interface plates are packaged with the correct number of and thickness of shims, so that a change of camera host is perfectly painless and perfectly in focus. The MegaVision back design always keeps its sensor shroud, which enables the user to make changes, even in the field.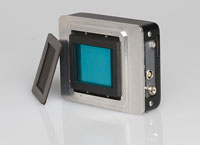 While the interface plate design isn't the primary reason to consider a camera back, it shouldn't be a source of frustration in the quest for the perfect photograph.
How to Change Interface Plates: Instructions